Join writer/director Scott Derrickson, for a screening and discussion of his recent film, Sinister (2012). Mr. Derrickson is currently directing Marvel's Doctor Strange starring Benedict Cumberbatch, Dr. Strange is set for release summer 2016.
His mission is to tell stories about the larger mysteries of life including the inexplicable irrationality of true evil. "If we're not compelled to gain a deeper understanding of good and evil, how can we make the world a better place? How can we find ourselves at the end of our lives and know that our lives were significant?"
Sinister Synopsis

A modern true-crime writer finds a cache of 8mm home movies in the attic of his new home that suggest the murder he is currently researching for his new book is the work of a serial killer whose career dates back to the 1960s.

Audience Note

Sinister is a horror film that Roger Ebert called "an undeniably scary movie". As a horror film it explores both good and evil. Sinister is rated R for disturbing violent images and some terror. Children are included in the film. Sinister is not excessively violent, gratuitous or gory but it is scary. The film explores the choices a man must make between fame or family and the repercussions of those decisions.
View the Sinister trailer

Director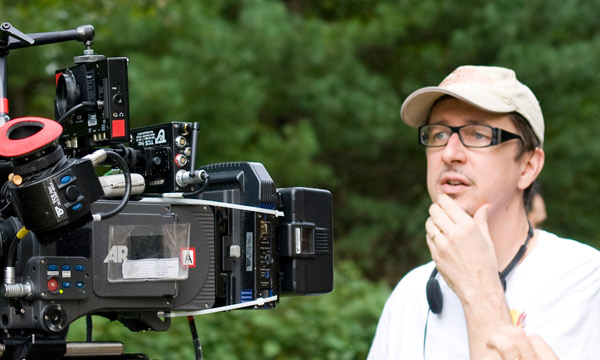 Scott Derrickson is a writer and director. Recent films include Deliver Us from Evil (2014), The Day the Earth Stood Still (2008) and The Exorcism of Emily Rose (2005). He has worked in the horror genre most of his career. He is an alumnus of Biola University and the University of Southern California.

Schedule

7:00 pm box office opens
7:15 pm doors open
7:30 pm screening begins
9:30 pm Q&A with director Scott Derrickson
(Program subject to change without notice.)
Additional Film Screenings for Spring 2015
CICADA with director Dean Yamada March 5, 2015
LITTLE HOPE WAS ARSON with director Theo Love March 19, 2015
SING OVER ME with director Jacob Kindberg April 16, 2015
LITTLE BOY with director Alejandro Monteverde TBA

Biola Screenings Website
Biola Screenings Facebook
Phone (562) 231-6494
La Mirada 7 Theaters,
15296 Rosecrans Ave,

La Mirada

,

CA

90639
Thursday, February 12, 2015 from 7:30 PM to 10:30 PM (PST)
$10 general admission. $5 student, faculty, staff, alumni